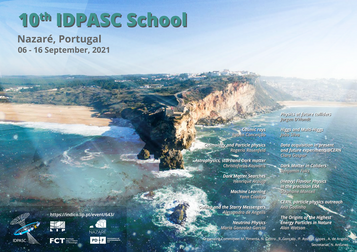 September 06, 2021 to September 17, 2021
The IDPASC Network is organizing its annual European school in Particle Physics, Cosmology, Astroparticle Physics and Astrophysics, from 06th to 17th September, 2021.

Due to the recent spike in Covid-19 cases associated with the delta variant in Europe, the Local Organizing Committee has decided to organize the school remotely. For this edition, the school will be limited to the participation of 30 students.

Event Webpage