Open Call
IDPASC Portugal - PHD Programme 2019
Students Formalization from May 13th to June 7th
Our News
What we have and are working on
Next Events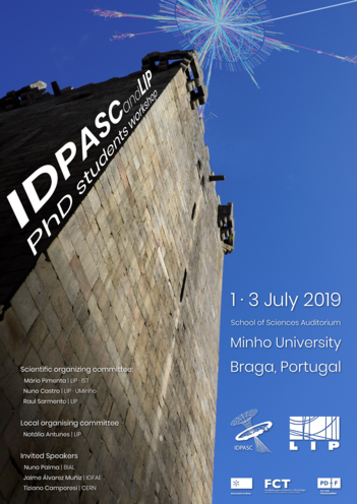 July 01, 2019 to July 03, 2019
The 5th IDPASC/LIP PhD Students Workshop will be held from 1 - 3 July 2019 in the Sciences School - Minho University, Portugal.

Event Webpage
Latest News
We are pleased to announce the UIMP International School on Particle Physics and Cosmology 2019 to be held at Palacio de la Magdalena, Santander, Spain from July 1 to July 5, 2019.

The Institute of Physics of Cantabria (IFCA, CSIC-Univ. Cantabria) , Member of Excellence Maria de Maeztu in Spain, offers PhD and postdoc contracts.

Look at the web page:

https://ifca.unican.es/en-us/training-and-employment/job-openings
The GSSI (Gran Sasso Science Institute), founded in 2012 in L'Aquila (Italy) as Center for Advanced Studies of the National Institute for Nuclear Physics (INFN) and then established in March 2016 as a School of Advanced Studies providing post-graduate education, offers 31 PhD positions for the academic year 2019/20.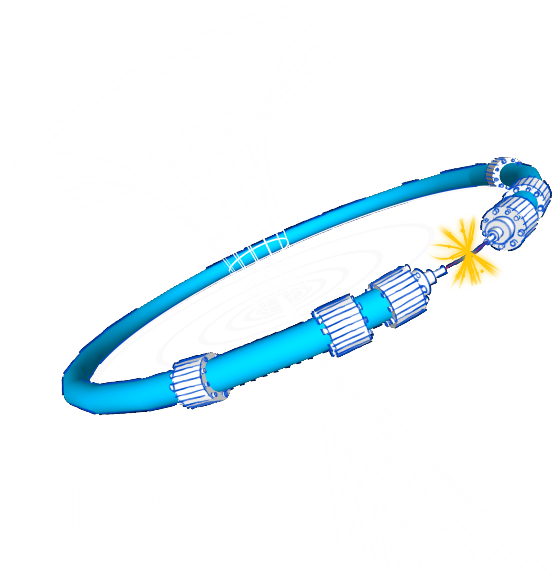 IDPASC in Numbers
Some statistics of the program.