Open Call
IDPASC Portugal - PHD Programme 2019
Students Formalization from May 13th to June 7th
Our News
What we have and are working on
Next Events
January 14, 2020 to January 23, 2020
This is the first Padova Excellence School on the Physics of the Universe, organized by the Department of Physics and Astronomy (DFA) of the University of Padova.

The goal of this first edition is to offer graduate students and young researchers an updated and comprehensive view of MultiMessenger Astrophysics, Astronomy and Cosmology.

Event Webpage
Latest News
The TRENTO (IT) UNIVERSITY offers 20 (+3) PhD positions for the academic year 2019/2020.
( https://www.unitn.it/en/ateneo/1940/announcement-of-selection )

The Gran Sasso Science Institute offers 14 postdoctoral positions for research activity in Physics, Mathematics, Computer Science and Social Sciences as detailed below:

- n.3 post doc positions in Mathematics (1 is financed by the "GrowBot - Towards a new generation of plant-inspired growing artefacts" project)

- n. 4 post doc positions in Social Sciences (2 are financed by the Horizon 2020 DISCE Project - Developing Inclusive & Sustainable Creative Economies"

- n. 4 post doc positions in Computer Science (3 financed by PRIN Projects "IT MATTERS: Methods and Tools for Trustworthy Smart Systems", "ALGADIMAR: Algorithms, Games, and Digital Markets" e "Designing Spatially Distributed Cyber-Physical Systems under Uncertainty (SEDUCE)")

- n. 3 post doc positions in Physics (1 is financed by the Horizon 2020 project "INITIUM – an Innovative Negative Ion Time projection chamber for Underground dark Matter searches" (CUP D16C19000160006) and 1 financed by project PRIN "Characterization of the Sos Enattos mine in Sardinia as the site for the Einstein Telescope GW observatory")

We are pleased to announce the UIMP International School on Particle Physics and Cosmology 2019 to be held at Palacio de la Magdalena, Santander, Spain from July 1 to July 5, 2019.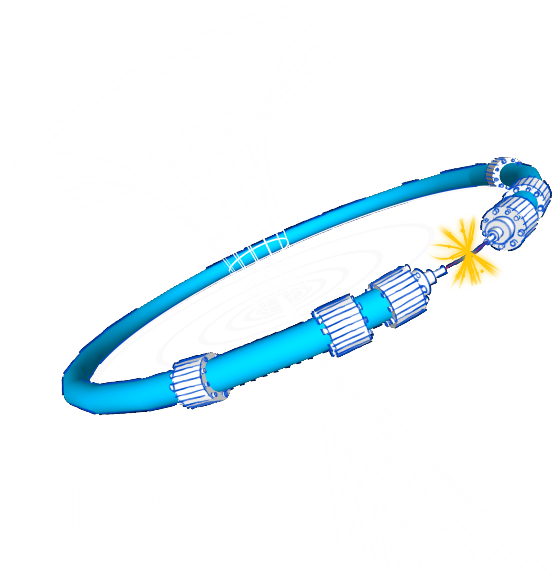 IDPASC in Numbers
Some statistics of the program.